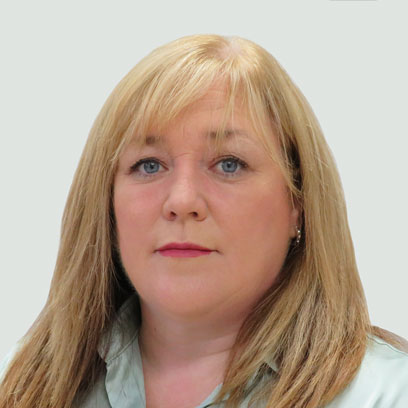 Pauline Jenkins is an experienced counsellor/therapist who works with individual adults, couples, children/young people (age 11+) and families with a wide range of issues and problems including: depression/low mood; anxiety; stress; life transitions; relaxation; self-harm; eating and body image issues; phobias; obsessive compulsive disorder (OCD), trauma/post-traumatic stress disorder (PTSD); mindfulness; gender/sexual identity; eating and body image issues; chronic illness; bullying; bereavement/grief; assertiveness; autism spectrum disorders; anger; and many more issues.

Pauline's way of working
Pauline is an empathetic practitioner who believes in working with each client in a way that works best for them. She tailors her therapeutic approach, integrating elements from a range of therapies including Counselling, Person-Centred Therapy, Solution Focussed Therapy, and Mindfulness Based Therapy, to meet the needs and preferences of each individual. When working with children and young people, Pauline often uses a visual aid such as a white board or pens and paper.

Pauline's background and training
Pauline has over 18 years' experience working with individuals and families experiencing difficulties in a range of roles including as a school-based counsellor, a counsellor in an alcohol team, and in leadership roles within the counselling field.

Pauline has an HE Diploma in Counselling.

She is a member of the British Association for Counselling and Psychotherapy (BACP).

Pauline's fee
Pauline charges £70 a session for self-funding clients. She also works with clients referred via their employer/organisation – for further details, please visit First Psychology Assistance.