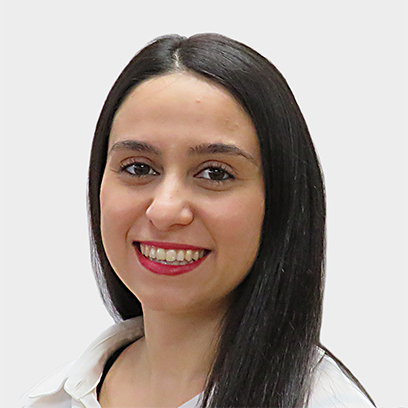 Dudu Ozlevent is an applied psychology practitioner who works with individual adults with a wide range of issues and problems including: anxiety; depression / low mood; stress; abuse; anger / aggression; assertiveness; autism spectrum disorder; bereavement / grief; chronic illness; eating and body image issues; life transitions; obsessive compulsive disorder (OCD); post-traumatic stress disorder (PTSD); relaxation; and many more issues.
Dudu has particular experience working with trauma, interpersonal relationship difficulties and work-life balance.
Dudu's way of working
Dudu takes a humanistic approach to therapy, aiming to provide a warm, adaptable and non-judgemental therapeutic space where she tailors her approach to meet the unique needs and preferences of each individual. Dudu values the significance of the therapeutic relationship and she works collaboratively with each person throughout the process of change that they may wish to bring about. Dudu offers a range of therapies/approaches including:
Counselling
/
Psychotherapy
/
Person-Centred Therapy
,
Cognitive-Behaviour Therapy (CBT)
, Career Counselling and
Coaching
.
Dudu is particularly interested in how factors such as race, gender, sexuality, ethnicity, culture, religion, privilege, and disability may combine to impact individual life experiences. She values diversity and her practice is LGBTQIA+ affirming.
Dudu is fluent in Turkish
and is happy to work with clients who feel more comfortable speaking in this language.
Dudu's background and training
Dudu has worked in a range of backgrounds in the field of psychology including in the university education sector; in applied psychology practice as a business psychologist and career counsellor working with adolescents and adults; in the NHS working in a hospital as a befriender; and in the charity sector where she has worked in voluntary therapeutic roles.
Dudu has a Postgraduate Diploma in Counselling Studies (University of Edinburgh); an MSc in Occupational Psychology (University of Nottingham); a Counselling Skills Certificate (COSCA); and a BSc (hons) in Psychology from the University of Aberdeen. She is currently in the final stages of a Doctorate in Counselling Psychology at Glasgow Caledonian University.
Dudu's fee
Dudu charges £75 a session for self-funding clients. She also works with clients referred via their employer/organisation – for further details, please visit
First Psychology Assistance.