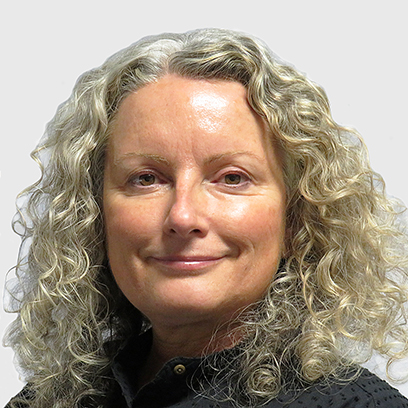 Wendy Pezzani is an experienced CBT counsellor who works with individual adults,
young people
,
couples
, and
adult families
with a wide range of issues and problems. These include: anxiety; depression/low mood; stress; abuse; assertiveness; autism; bereavement/grief; eating and body image; exam stress; gender/sexual identity; life transitions; loneliness; low self-esteem; neglect; obsessive compulsive disorder; panic; phobias; post-traumatic stress disorder (PTSD); relaxation; self-harm; trauma; and many more issues.
Wendy has particular experience working with people with autism as well as with childhood trauma and complex PTSD.
Wendy's way of working
Wendy is an empathetic, kind and compassionate practitioner who uses a number of different approaches/techniques in her work with clients including psychodynamic therapy and elements from Schema Therapy, Gestalt Therapy, Exposure Therapy or Mindful Meditation. She tailors her approach to meet each client's individual needs and preferences after carefully listening to them and agreeing a plan for change.
Wendy often uses
cognitive behaviour therapy (CBT)
at the start of sessions with clients in the early stages of therapy as a tool to explore thoughts, difficult situations, core beliefs, and how the client sees themselves. She may also use deep relaxation techniques during sessions where she feels they may be helpful. Wendy works in a person-centred way with clients.
Wendy speaks Spanish
and she is happy to use this in her work with clients where this may be helpful.
Wendy's background and training
Wendy has more than 20 years' experience supporting people with learning disabilities, mental health issues and neurological problems. During this time she has worked in a range of settings including for a number of charities and in private practice.
She has an ACT Counselling Services Diploma in Cognitive Behavioural Therapy and Groupwork (COSCA validated), a Certificate in Schema Focused Therapy, a Mindfulness Diploma (New Skills Academy), and a COSCA Counselling Skills Certificate.
Wendy is a registered member of the British Association for Behavioural and Cognitive Psychotherapies (BABCP) and a member of COSCA (Counselling and Psychotherapy in Scotland).
Wendy's fees
Wendy charges £70 a session for self-funding clients. She also works with clients referred via their employer/organisation – for further details, please visit First Psychology Assistance.