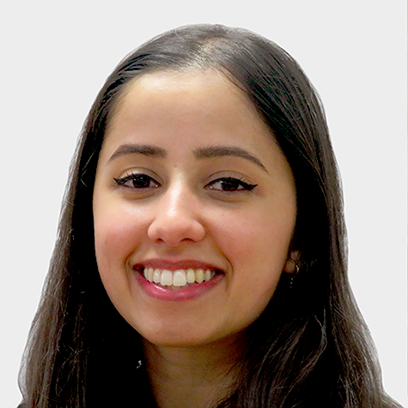 Nisma Asif is an applied psychology practitioner who works with individual adults with a wide range of issues and problems including: anxiety; depression; stress; abuse; anger/aggression; assertiveness; bereavement/grief; chronic illness; eating and body image issues; gender/sexual identity; life transitions; loneliness; low self-esteem; mindfulness; neglect; panic; phobias; thought process issues such as worry, rumination, perfectionism, etc; and many more issues.
Nisma has particular experience working with young adults and students with anxiety, stress, low mood/depression, anger, trauma, autism, ADHD, grief, loss, and cultural issues.
Nisma's way of working
Nisma takes a humanistic approach to therapy, aiming to provide a warm, empathetic, and safe space to work collaboratively with clients to explore their difficulties. Nisma places the needs of each individual client at the core of her work and adapts to suit their specific needs and preferences. She aims to foster the development of a strong therapeutic relationship with clients to support their emotional wellbeing and encourage growth. Nisma offers both
Cognitive-Behaviour Therapy (CBT)
and
Person-centred
therapy. Nisma values diversity in her work with clients.
Nisma's background and training
Nisma has worked in a number of supporting/wellbeing-related roles including: providing online, telephone and face-to-face therapy to college students; working as a student mentor tasked with encouraging aspirations and further development; and in a number of voluntary roles including in the NHS working with people with dementia and as part of a university wellbeing team organising and delivering wellbeing campaigns.

Nisma has a BSc(hons) in Applied Psychology from Glasgow Caledonian University. In addition, she is in the final stages of a Doctorate in Counselling Psychology at Glasgow Caledonian University.

Nisma's fees
Nisma charges £75 a session for self-funding clients. She also works with clients referred via their employer/organisation – for further details, please visit First Psychology Assistance.