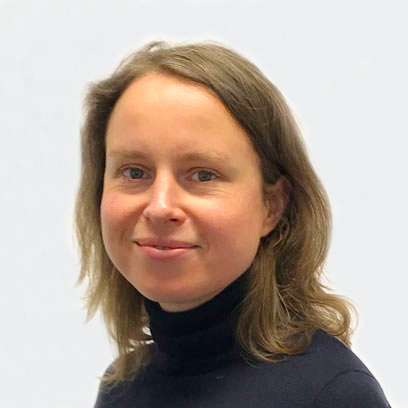 Dr Madlen Cassidy is a senior counselling psychologist who is experienced in working with adults.
Madlen is able to work with a wide range of issues and problems including: anxiety; depression; assertiveness; anger and aggression; eating disorders and body image issues; life transitions; obsessive compulsive disorder (OCD); psychosis; relationships; stress; post-traumatic stress disorder (PTSD); and self-harm.

She is particularly experienced in working with adults experiencing psychological distress related to anxiety, diffulties with mood (in particular depression or bipolar affective disorder), and problems with high self-criticism and / or blame (often developed through traumatic events).

Madlen's way of working
Madlen offers a number of evidence based therapies including: person-centred counselling, cognitive-behaviour therapy (CBT), and acceptance and commitment therapy.

She puts each person at the centre of her work and believes in tailoring her approach and the therapies she uses to help each client discover their own ways of dealing with their difficulties to develop their full potential.

Madlen also offers supervision for fellow practitioners on a one-to-one basis.

Madlen is fluent in German and is happy to work with people who would feel more comfortable speaking in this language.
Madlen's background
Madlen has worked for a number of voluntary organisations providing mental wellbeing support in a variety of ways including: listening support; person-centred play therapy for primary school children and their teachers; person-centred therapy and CBT for adults; and CBT for students and academic staff within a university setting. She has also worked within a care home and a children's nursery setting.

Madlen is eligible for the award of an MSc in Psychological Counselling and a holds a Certificate in Counselling Skills (COSCA). She has completed a Doctorate (D.Psych) in Counselling Psychology and she is registered with the Health and Care Professions Council (HCPC).



Madlen's fee
Madlen charges £100 per session for self-funded clients. She also works with clients referred via their employer/organisation – for further details, please visit
First Psychology Assistance.