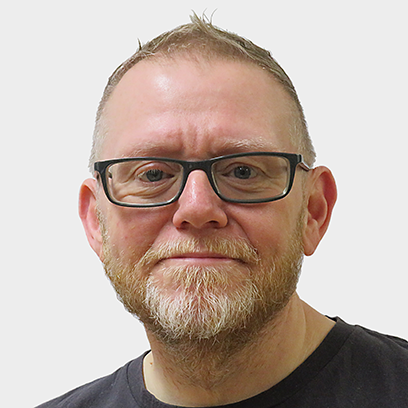 Jim Thompson is an experienced CBT Therapist who works with individual adults with a wide range of issues and problems including: anxiety; depression/low mood; stress; abuse and neglect; anger/aggression; assertiveness; autism specturm disorder; bereavement/grief; body image; bullying; chronic illness; exam stress; gender/sexual identity; life transitions; loneliness; low self-esteem; mindfulness; obsessive compulsive disorder (OCD); panic; phobias; post-traumatic stress disorder (PTSD); relaxation; self-harm; trauma and many more issues.
He has particular experience of working with depression, anxiety, and suicide prevention/ideation.
Jim's way of working
Jim is an empathetic, understanding and caring therapist who is passionate about helping people to improve their lives and to become the version of themselves that they want to be. Jim offers
counselling
and
cognitive-behaviour therapy (CBT)
and tailors his approach to meet the unique needs and preferences of each person. He aims to build a strong therapeutic relationship with each client and believes this is vital to the therapeutic process.
Jim's background and training
Jim has worked as a counsellor/CBT therapist in a number of different settings including supporting staff who moderate a social media platform, working for a charity supporting mental wellbeing, providing bereavement support of a local council, and working with both NHS and private therapy clients.
Jim has a SCOTACS Diploma in Counselling and Groupwork - A Cognitive Approach and a COSCA Certificate in Counselling Skills, both from The Centre of Therapy, Glasgow.
Jim is an individual member of the British Association for Behavioural and Cognitive Psychotherapies (BABCP), a counsellor member of COSCA (Confederation of Scottish Counselling Agencies), and an accredited member of the National Counselling and Psychotherapy Society (NCPS).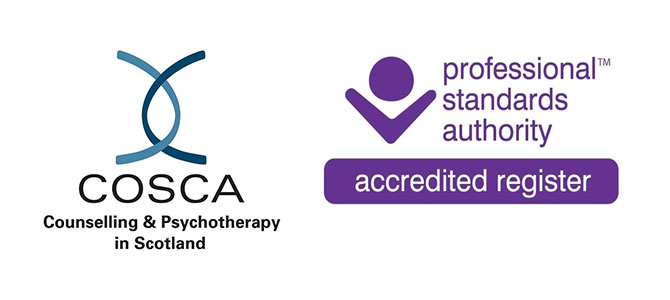 Jim's fee
Jim charges £85 a session for self-funding clients. He also works with clients referred via their employer/organisation – for further details, please visit First Psychology Assistance.