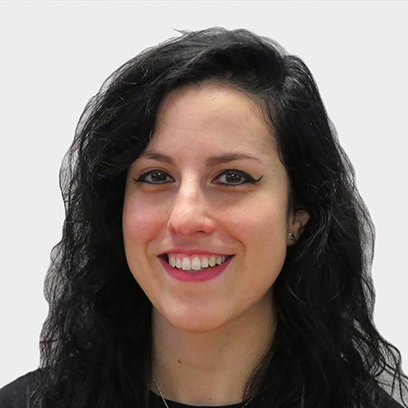 Jennifer Paratje Ranz is a counsellor/psychotherapist who works with individual adults and
couples
with a wide variety of issues and problems including: anxiety; depression/low mood; stress; abuse/neglect; anger/aggression; assertivenss; exam stress; life transitions; post-traumatic stress disorder (PTSD); relaxation; self-esteem; self-harm; and many more issues.
Jenn has particular experience working with attachment, communication patterns, relationships, depression, anxiety, trauma, bereavement/loss; and confidence.
Jenn's way of working
Jenn aims to build a strong therapeutic relationship with each client. Where relevant, Jenn integrates elements from a number of different approaches/therapies into her
Counselling
/
Psychotherapy
work including
Cognitive-Behaviour Therapy (CBT)
, Mindfulness-Based Therapy, Person-Centred Therapy, Relational/Attachment-Based Therapy, Sensorimotor Psychotherapy, Solution-Focused Therapy, Somatic Therapy, and Trauma-Informed Therapy. She tailors her approach to meet the individual needs and preferences of each person.
Jenn aims to help clients connect with themselves, bringing awareness to enable a better understanding of their issues and patterns. She provides a safe space in which individuals can work through their difficulties at their own pace. She focuses on their coping mechanisms, strengths and unused resources to promote empowerment and enable clients to change.
Jenn is fluent in Spanish and Catalan
and is happy to work with clients who feel more comfortable speaking in these languages.
Jenn's background and training
Jenn has worked in a range of roles in Spain and the UK. She initially qualified and worked as a psychologist in Barcelona where she assessed the psychological aptitude of clients and also worked in a residential home assisting elderly people with mental health issues while evaluating their capacities.
When she moved to the UK, Jenn undertook further studies and she has worked in different clinical contexts including in a care home with vulnerable adults; and working as a counsellor with individual adults and couples in a number of settings including: providing therapeutic support on a helpline; providing telephone counselling with an employability programme; as an online counsellor; and also as a face-to-face counsellor/psychotherapist.
Jenn has a Masters Degree in Clinical Practice in Psychotherapy from Institut Mensalus, Barcelona; a Diploma in Relational Counselling from The Spark, Glasgow; an International Masters Degree in Sports Psychology from ESNECA; and a Bachelor in Psychology from the Universitat de Barcelona. In addition, Jenn has undertaken specific training in the area of trauma.
Jenn is a registered member of Counselling and Psychotherapy in Scotland (COSCA).
Jenn's fee
Jenn charges £70 a session for self-funding clients. She also works with clients referred via their employer/organisation – for further details, please visit First Psychology Assistance.