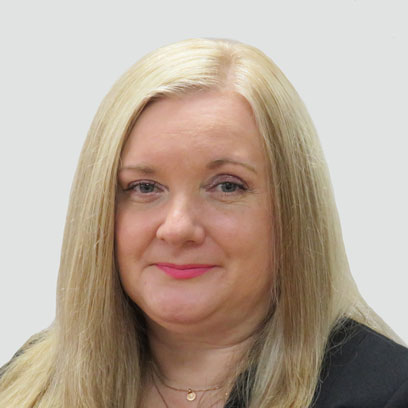 Carol-Ann MacDonald is an CBT counsellor who works with young people (age 11+) and adults with a wide range of issues and problems. These include: depression; anxiety; stress; eating and body image issues; anger/aggression; bereavement/grief; chronic illness; life transitions; trauma; post-traumatic stress disorder (PTSD); gender/sexual identity; obsessive compulsive disorder (OCD); panic; phobias; self harm; autism spectrum disorders; and many more issues.
Carol-Ann's way of working
Carol-Ann's main training is in cognitive behaviour therapy (CBT) and she integrates this with elements from a number of other approaches such as Mindfulness, Person-Centred Therapy, Compassion-Focussed Therapy, Schema Therapy, and Gestalt Therapy to meet the needs and preferences of each individual. Carol-Ann believes in the importance of building a strong therapeutic relationship with each client in which they can feel safe to explore their emotions, thoughts and feelings.
Carol-Ann offers both short-term and longer-term therapy.
Carol-Ann's background and training
Carol-Ann has extensive experience working with young people, as a youth counsellor within a number of high schools, as well as with adults in the charity sector.
She has a Diploma (Hons) Level 10 in A Cognitive Behavioral Therapy Approach /Groupwork, a COSCA Level 7 in Counselling Skills, and a Schema Certificate. In addition, she has undertaken training in a number of areas including autism/Aspergers, trauma, and bereavement.
Carol-Ann is a member of the British Association For Behavioural And Cognitive Psychotherapies (BABCP).
Carol Ann's fee
Carol-Ann charges £70 per session for self-funding clients. She also works with clients referred via their employer/organisation – for further details, please visit First Psychology Assistance.