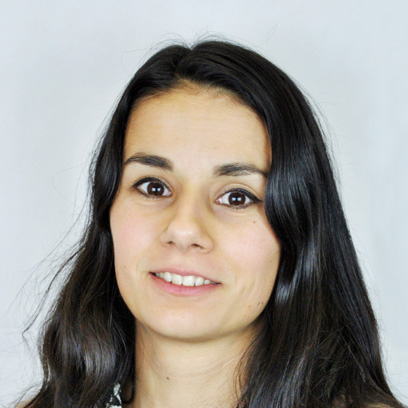 Dr Ana Georgieva is an experienced senior counselling psychologist who works with individual adults (age 16+) with a wide range of issues and problems including anxiety; depression/low mood; stress; abuse; anger/aggression; assertiveness; autism spectrum disorder; chronic illness; dreaming; eating and body image issues; exam stress; existential dilemmas; gender and sexual identity; life transitions; loneliness; mindfulness; neglect; post-traumatic stress disorder (PTSD); relationship concerns; relaxation; self-esteem; trauma; and many more issues.
She has a particular interest in working with anxiety and related issues: phobias, social anxiety, panic, health anxiety, somatization, and obsessive compulsive disorder (OCD). She also has particular experience working with depression / low mood; difficulties adapting to health or life conditions; relational problems; bereavement / grief; low self-esteem; eating disorders; and weight management issues.

How Ana works
Ana takes a holistic approach to therapy, believing that a person should be seen as a whole - both body and mind - in order to promote healthy thinking and behaviour. She draws mainly on her training in Cognitive-Behaviour Therapy (CBT) and Person-Centred Therapy and integrates elements from Mindfulness-Based Cognitive Therapy (MBCT), Existential Therapy and Schema Therapy where appropriate. Ana tailors her approach to meet the individual needs and preferences of each client.

Ana works with clients in a collaborative and empowering way and she aims to help each person realise their potential in whatever circumstances they are in.

Ana also offers clinical supervision for fellow practitioners on a one-to-one basis.

Ana is fluent in Bulgarian and is happy to work with clients who feel more comfortable speaking in this language.
Ana's background and experience
Ana has experience working in the UK and abroad in a range of different settings including within voluntary organisations, the public sector, and in private practice. She has worked for a number of charity organisations and in the NHS in the UK as well as working within private practice and delivering wellness workshops to large companies. In addition, she has been a member of the University of Malta's Dissertation Committee.

Ana has a doctorate in Counselling Psychology (Glasgow Caledonian University), a post-graduate counselling qualification in Psychodynamic and Person-Centred Therapy (University of Edinburgh), and an undergraduate honours degree in Psychology (University of Malta).

Ana is registered with the Health and Care Professions Council (HCPC).

Ana's fee
Ana charges £100 per session for self-funded clients. She also works with clients referred via their employer/organisation – for further details, please visit First Psychology Assistance.