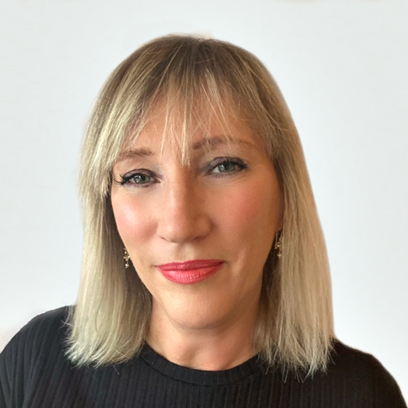 Allison Shilton is an experienced counsellor/psychotherapist who works with individual adults,
couples
and
young people (age 12 and over)
.
Allison works with a wide range of issues and problems including: depression/low mood; anxiety; stress (including exam stress); relationship issues; anger; assertiveness; separation/divorce; bereavement; school/workplace bullying; self-harm; issues around culture, gender and sexuality; life transitions; and many other issues.
She has a particular interest in childhood attachment experiences and how attachment style influences interpersonal relationships and partner choice in adulthood.
Allison's way of working
Allison's
counselling
approach is primarily person-centred, focusing fully on the client's thoughts and feelings to gain an understanding of their experiences. She aims to build a strong therapeutic relationship with each individual, providing a safe space in which they can reflect on their issues and concerns, develop new perspectives and explore ways to move forward. Allison works creatively and collaboratively with each client using a variety of therapy approaches including cognitive-behaviour therapy tools and solution-focused therapy to suit their individual needs and preferences.
In her work with young people, Allison uses elements of play and art therapy as a communication tool to help them express and convey feelings non-verbally.
Allison has a strong interest in positive psychology and uses a variety of exercises to build confidence and self-esteem, bringing attention to the strengths and individual traits which the client may not previously have acknowledged.
Allison offers both short-term and long-term counselling/
psychotherapy
.
Allison's background and training
Allison has worked as a counsellor/psychotherapist for over 15 years and has extensive experience working with individuals, couples and young people in a number of settings including the NHS, secondary school/university settings, employer assistance programs, and in the charity sector.
Allison has a Post-Graduate Diploma in Counselling from the University of Strathclyde and a Degree (hons) in Psychology.
Allison is a Member of the British Association of Counselling and Psychotherapy (BACP).

Allison's fee
Allison charges £70 a session for self-funding clients. She also works with clients referred via their employer/organisation – for further details, please visit
First Psychology Assistance.