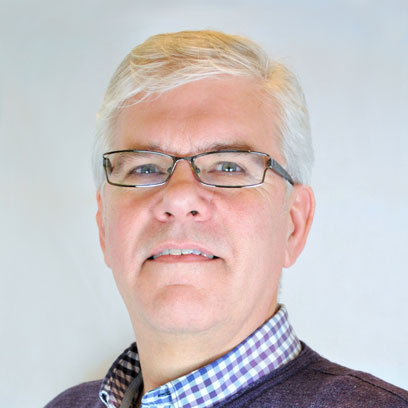 Dr Gerald McNinch
About Gerald:
Works as Consultant Counselling Psychologist at First Psychology Centre, Glasgow.
Languages spoken:

Gerald is an HCPC Registered Chartered Counselling Psychologist with more than twenty-five years' experience working in a range of settings including the voluntary sector and the NHS.
He has extensive experience helping people with a wide range of psychological, emotional and relationship issues, such as anxiety, phobias, depression, low self-esteem, grief, distress, trauma, panic, sexual problems, relationship problems (individuals only), identity, transition and change, and addictions. He is also able to offer clinical supervision (for individuals and groups) to those practising in the field.

In addition Gerald offers life coaching to individuals who would like to overcome obstacles to achieve their goals.
Gerald has a First Class Honours Degree in Psychology and a D.Psych in Counselling Psychology. His therapeutic approach is integrative and he is trained in person-centred therapy, cognitive-behavioural therapy and Emotion-Focused Therapy. His therapeutic work is built on the fundamental belief that every person is valuable in their individual distinctiveness, while developing a collaborative approach with all clients. Clients are encouraged to reflect on their thoughts, feelings and behaviours and to offer feedback within sessions. Use is made of a variety of therapeutic tools within sessions, as well as between session activities.
Gerald charges £110 for self-funding clients (concessions available). He also works with clients referred via their employer/organisation – for further details, please visit First Psychology Assistance.
Gerald's affiliations