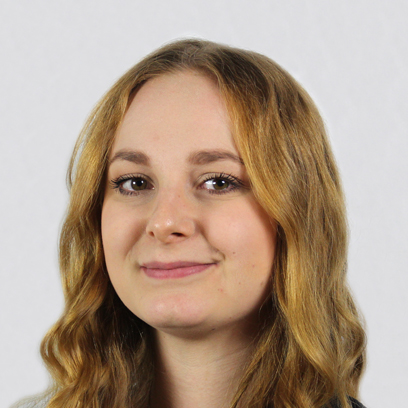 Holly Church-Olney
About Holly:
Works as Business Services Co-ordinator at First Psychology Centre, Glasgow.
Holly Church-Olney works closely with the HR/business manager and services manager to support the efficient running of the organisation. She originally worked in the Services Team at First Psychology and has built up an extensive knowledge of First Psychology practice and process. She is passionate about mental health awareness.

Prior to joining First Psychology, Holly was employed as a support worker, supporting adults with physical and / or mental disabilities while providing them with appropriate choice and independence. She assisted with medication (prompting or administering); helped with finances, recording, and filing in accordance with the organisation's policies and procedures; and provided emotional and physical support.

She has also volunteered with Girl Guides, where she planned and organised activities for the girls; and was part of a 'buddy scheme' at school, supporting vulnerable students (for example those with autism or bullied children).

She has an undergraduate degree in Psychology (MA) from the University of Edinburgh and has conducted research about men's experiences of anxiety at university. She also produced a First Class Psychology Literature Review entitled "Within Clinical Neuropsychology how can we assess a deficit in social cognition".

Her future aspirations involve continuing to learn more about the world of therapy.

Holly's interests include going to the gym, trying new food, going to the theatre, practising yoga and meditation, live music, reading and knitting.