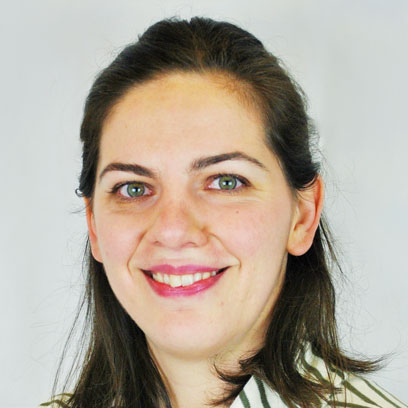 Dr Christina Michael
About Christina:
Works as Counselling Psychologist at First Psychology Centre, Glasgow.
(Online only)
Dr Christina Michael is a Counselling Psychologist who works with adults with a wide range of issues and problems including depression / low mood, generalised anxiety, panic, phobias, work related stress, obsessive compulsive disorder (OCD), trauma (PTSD), health anxiety, grief and bereavement, low self-esteem, relationship issues (individual clients only), life transitions, sleep difficulties including insomnia, self-harming behaviours, anger, and eating disorders.
Christina's way of working
Christina uses a variety of therapies in her work with clients including person-centred therapy, cognitive-behaviour therapy (CBT), mindfulness therapy, Gestalt therapy, Emotion Focused Therapy, Solution Focused Therapy and psychodynamic elements.
She uses these therapies in a flexible, collaborative and client-centred way, tailoring her approach to suit each individual's wishes and requirements. Christina believes a strong therapeutic relationship is the key to successful therapy and will work to develop this with each client. She often uses diagrams, handouts, charts and measures to support the therapy and may also require clients to undertake therapeutic tasks between sessions to enhance the therapeutic process.
Christina works with clients on a short-term or long-term basis.

She is fluent in Greek and is happy to work with any clients who would feel more comfortable speaking this language.

Christina's training and background
Christina has a Doctorate in Counselling Psychology from Glasgow Caledonian University and Strathclyde University and an undergraduate Degree in Psychology from the University of Cyprus. She has received training in various forms of therapy including Person Centred Therapy and Cognitive-Behaviour Therapy (CBT). She has also undertaken specialist training (Level 3) in Emotion Focused Therapy (EFT) by the main founders of the approach, Professor Robert Elliott and Professor Les Greenberg, and has been collaborating with the former since 2015.
Christina has been an associate practitioner with First Psychology since 2015, and before moving to Cyprus in 2018 she worked with clients face-to-face and online in our centres in Edinburgh and Glasgow. Christina is currently based in Cyprus where she runs her own clinical practice.
Christina has previously worked as a higher research assistant at the Department of Psychology at the University of Cyprus. In addition, she led Cognitive Behavioural Therapy workshops, ran lectures at the university, gave presentations at international conferences, and ran education sessions and discussion groups, all of which focused on educating people about mental health matters.

Christina is currently an Associate Lecturer and Research Supervisor at the Doctorate of Counselling Psychology at Glasgow Caledonian University and an associate Lecturer with Cyprus-based Universities. She also facilitates Emotion Focused Therapy trainings for mental health practitioners in the UK and Cyprus.

Christina is registered with the Health and Care Professions Council and she is a member of the Cypriot Psychologist Council.




Christina's fees
Christina charges £80 per session for self-funding clients. She also works with clients referred via their employer/organisation – for further details, please visit First Psychology Assistance.