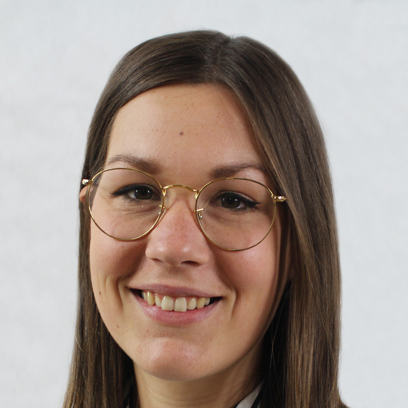 Petra Lipnik
About Petra:
Works as Psychological Counsellor at First Psychology Centre, Glasgow.
Petra Lipnik is a psychological counsellor who works with individual adults with a wide range of issues and problems including: depression/low mood; anxiety (including social anxiety, generalised anxiety disorder and panic attacks); stress; abuse; life transitions; gender and sexual identity; trauma; assertiveness; body image issues; eating disorders; self-harm; domestic abuse; substance misuse; and many more issues.
Petra is fluent in Slovenian and is happy to work with people who would feel more comfortable speaking in this language.
Petra's way of working
Petra offers a warm and open approach to her therapeutic work and works with each client to build a safe and trusting relationship. She works in a collaborative way and uses each client's understanding of themselves to guide the direction of therapy. She draws from a range of evidence-based therapeutic approaches such as
person-centred therapy
and
cognitive-behaviour therapy (CBT)
and uses a variety of techniques to empower individuals and help them to identify their own strengths and abilities.
Petra's background and training
Petra has worked in the field of psychology for many years and she has experience of working in a number of settings such as third sector organisations and in the NHS. As well as delivering one-to-one counselling in these roles, she has also facilitated individual and group therapeutic interventions, conducted psychoeducation, and delivered workshops for individuals experiencing mental health difficulties.

Petra has an MSc in the Psychology of Mental Health (with distinction) from the University of Dundee and a BSc in Psychology (hons) from the University of Ljubljana. She is currently in the advanced stages of a Doctorate in Counselling Psychology from Glasgow Caledonian University.

Petra has a graduate and in-training membership of the British Psychological Society (BPS).
Petra's fee
Petra charges £65 per session for self-funding clients. She also works with clients referred via their employer/organisation – for further details, please visit First Psychology Assistance.